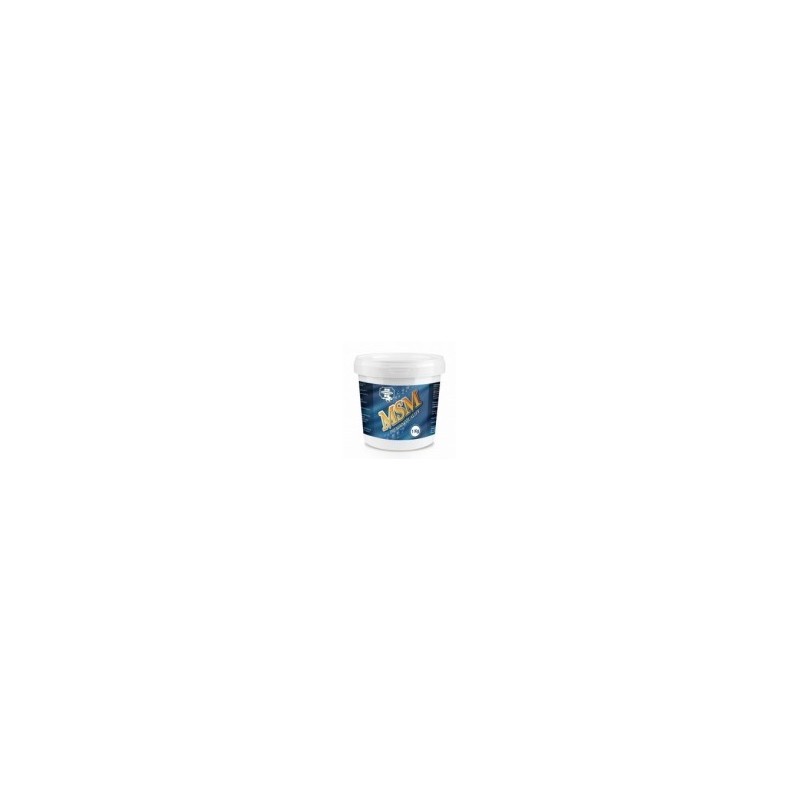  
FARNAM MSM
Most reliable store in Slovakia
Balenie: 1kg
Prípravok Farnam MSM je kŕmny doplnok, ktorý je určený pre pomoc pri zápaloch a bolestiach kĺbov.

MSM je prírodná protizápalová a analgetická látka s pozitívnym efektom. Obsahuje 99,92% methylsulfonylmethan ultra čistej kvality, bez iných prísad.

Jedná sa o MSM v čistej diétnej forme, ktoré predstavuje cenný a prírodne dostupný zdroj síry - životne dôležitého minerálu.

MSM zlepšuje fyzickú kondíciu koňa, chráni kĺby a zpevňuje väzy a šľachy.

Je určené na pomoc pri bolesti svalov, zápalov kĺbov, zápalov kĺbovej hlavice, zápalov kopytnej škáry, ochoreniach strelky, bolestiach bedernej časti chrbtice, zápaloch pohrudnice, prasklinách kopytného púzdra a k zlepšeniu kvality matnej srsti.

MSM je vhodné pre všetky typy koní, od žriebät po športové a závodné kone. Je využitelné pre širokú škálu vnútorných aj vonkajších ochorení. Je bezpečné pre chov, neobsahuje zakázané látky a dá sa podávať aj koňom s prejavmi alergií.
Dlhodobé dávkovanie je možné. Veterinármi je však dosť doporučované, aby sa pri pravidelnom zkrmovaní MSM aplikovalo niektoré z nasledujúcich schém dávkovania. Celkovú dĺžku nutnej liečby buď konzultujte s Vašim veterinárnym lekárom, alebo prihliadnite na vek, kondíciu, zdravotný stav a fyzickú záťaž koňa. Uvedené dávkovanie je pre kone 550 kg ž.v. Balenie obsahuje odmerku na 5 g.
Behom tréningu, súťaží a liečby: denne pridávajte 2 odmerky do kŕmnej dávky a to vždy 20 dní v každom mesiaci behom tréningového obdobia.

Pre prevenciu a ďalšie použitie: denne pridávajte 2 odmerky do kŕmnej dávky a to vždy 20 dní v každom mesiaci, v tzv. dvojmesačnej kúre. Túto kúru možno aplikovať dvakrát ročne, ideálne v jarnom a jesennom období.
Zloženie: 
99,8% MethylSulfonylMethane.